Do you want to hear a true David v. Goliath story? Especially when this Goliath is the FDA. There's even some frosting on this cake as we talk about a conference that every practitioner should attend—and then bring this technology back to their practices. Jump in on the conversation I have with Sean Berman from Cell Surgical Network.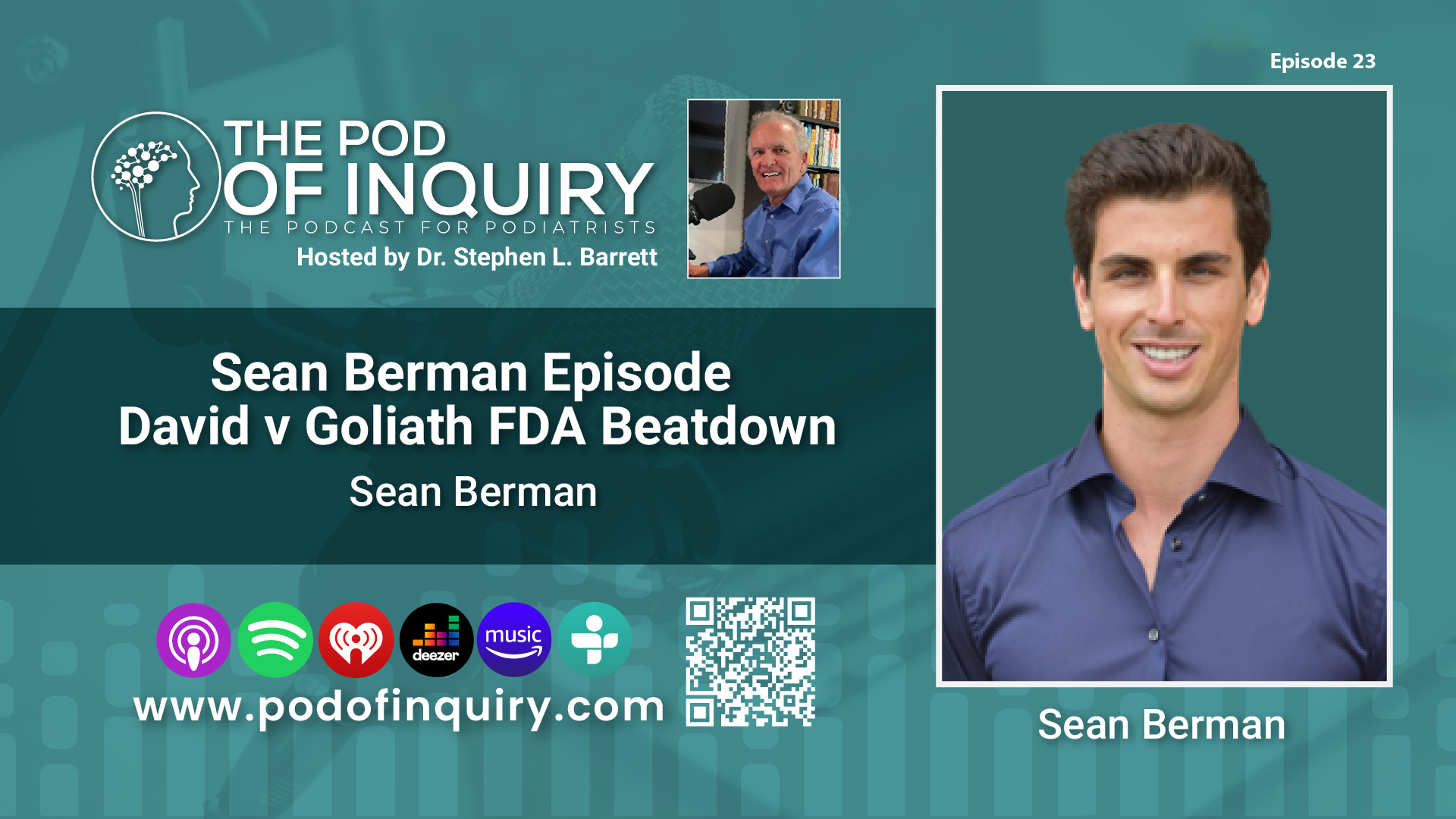 Mr. Berman attended Amherst College where he majored in English and Pre-Medical studies while playing quarterback for the football team. Upon graduation, he enrolled in the Masters of Science Biology program at Louisiana Tech University where he also utilized his last year of NCAA eligibility and played quarterback for head football coach Skip Holtz. Berman began his thesis work studying concussions where he developed a new laboratory methodology for studying blast induced traumatic brain injuries (TBI) in rats. He later went on to demonstrate and publish on the efficacy of treating TBI with the intravenous administration of adult adipose derived stem cells. He currently works with the Cell Surgical Network, a team of international physicians, studying the clinical application of stem cells and regenerative medicine. Sean has peer review published papers in neuroscience and has developed IRB approved protocols for investigating the use of cell therapy to mitigate TBI as well as PTSD in soldiers exposed to blast explosions with the United States Air Force.
Sean Berman 03:40 His early history in this technology
Sean Berman 05:44 His father was an ENT who adopted this technology early on
Sean Berman 07:11 Facial rejuvenation, IRB studies, and the "Conference"
Dr. Barrett 11:10 Questions about safety
Sean Berman 11:26 No Adverse Outcomes!
Sean Berman 13:40 The initial mini liposuction procedure
Sean Berman 15:01 The use of collagenases and IV administration
Dr. Barrett 16:33 What about the blood-brain barrier
Sean Berman 16:50 Discusses the effects of trauma on the blood-brain barrier
Sean Berman 18:25 Discusses their clinics protocols
Dr. Barrett 19:21 What is the latency of the treatments?
Sean Berman 19:38 The anti-inflammatory effects of stromal vascular fractions
Sean Berman 21:20 The data sets they have amassed
Sean Berman 23:45 Discusses their data analysis
Sean Berman 26:53 The Physician's touch and precision medicine
Sean Berman 28:44 Optimizing the patient for success
Sean Berman 31:29 No Magic Bullet
Sean Berman 33:45 The "David and Goliath" story
Sean Berman 43:35 What happened during the investigation?
Sean Berman 44:28 The "Trial"
Sean Berman 48:22 Who's who at the conference
Sean Berman 52:50 How they can attend the conference