We invite you to join us for a special episode of the Pod of Inquiry Podcast featuring Sandip Biswal, M.D., discussing S1R MRI/PET scanning. This is sure to be an interesting and informative show that will leave you with new understanding on this important and really exciting topic. Dr. Biswal is a leading expert in the field of diagnostic imaging and has performed extensive research on S1R MRI/PET scanning technology. He will share his insights into how these scans can help diagnose what is the true pain generator. You won't want to miss it!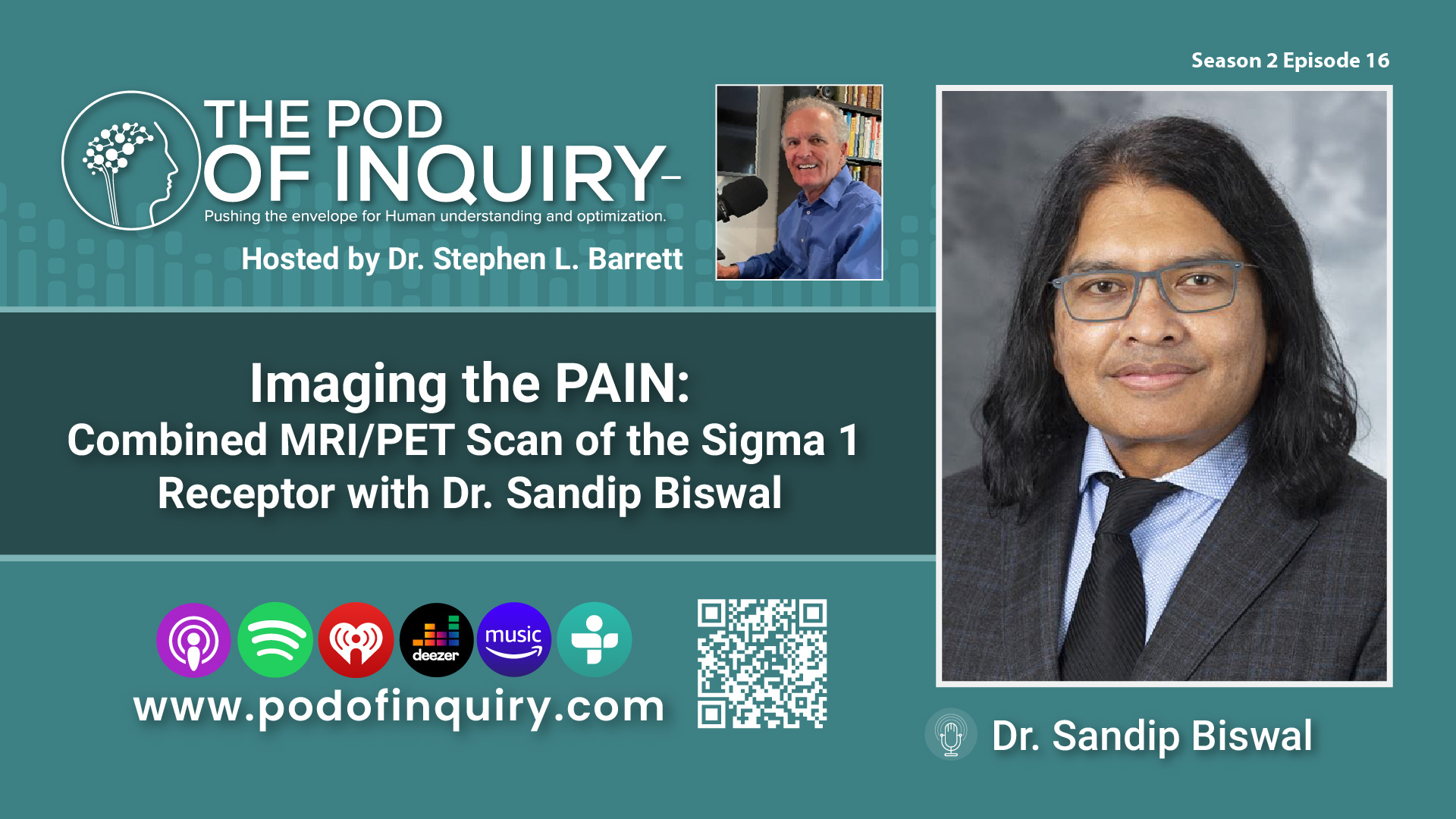 Dr. Biswal 02:55 Tells us his journey into interventional radiology
Positron Emission Tomography is about 100 to 1000 times more sensitive, and likely more specific than MRI, and you can actually measure receptor density.
Dr. Barrett 08:36 Discusses Specificity of Imaging for Pain
Dr. Biswal 11:13 The way this imaging works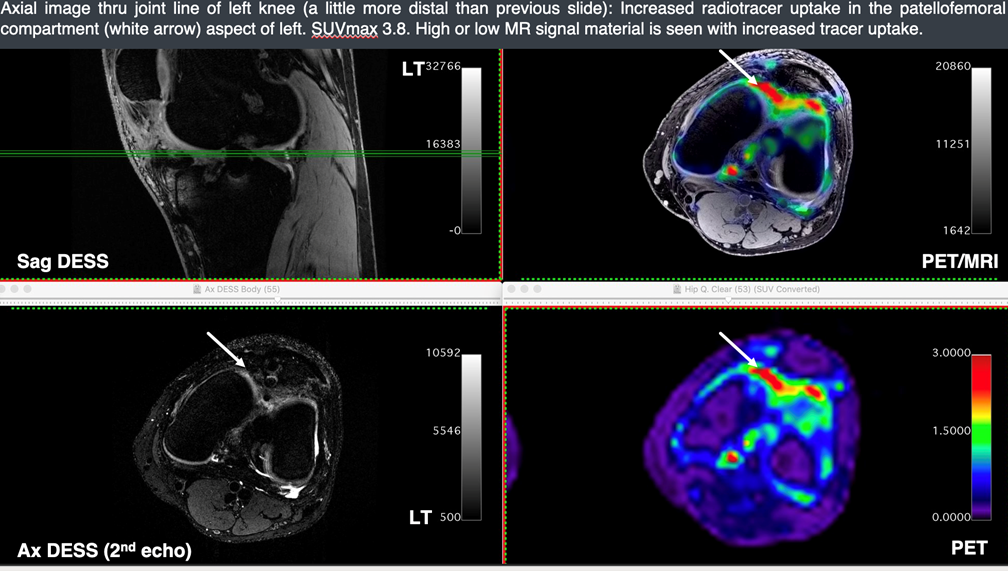 Dr. Barrett 16:53 Imaging of CRPS
Dr. Biswal 17:45 Discusses the Radioligand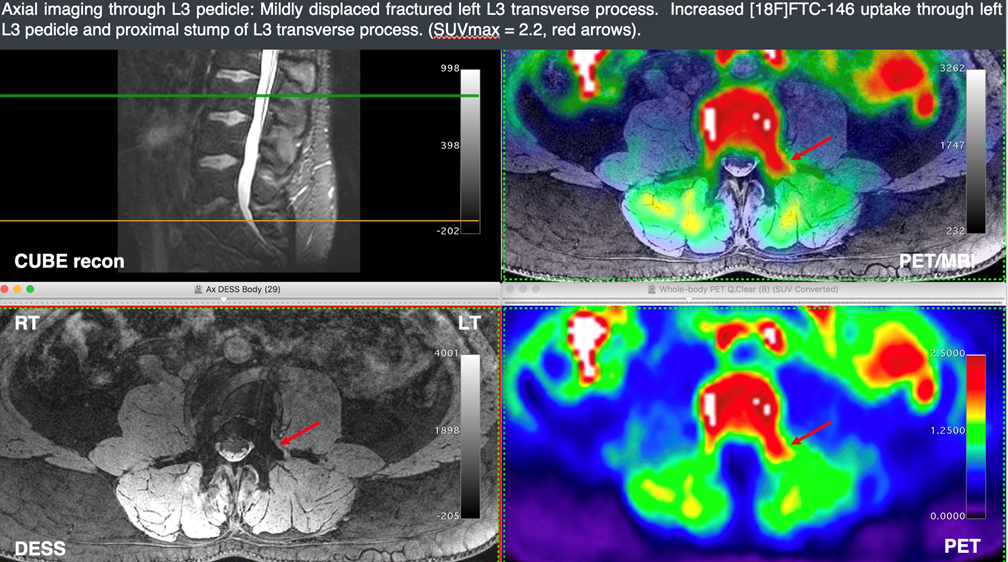 Dr. Barrett 18:44 Did you see any pain reduction in patients that underwent this imaging when they had this radioactive lagging?
Dr. Biswal 18:55 The pharmacology of the ligand and the FDA
Dr. Barrett 23:48 Helps us figure out the true pain generator
Dr. Biswal 24:30 He discusses a case study of post-surgical knee pain
Dr. Barrett  40:29 This technology proves that the pain is NOT in their head
Dr. Biswal 41:19 Shares another case example
Dr. Barrett  55:45 When is the imaging going to be available?